Does Your Child...
Read below grade level?
Have a poor attention span?
Skip words or lines with reading?
Confuse the letters b, d, p, and q?
If your child is reading below grade level, has difficulties maintaining attention, or is not performing to their potential at school, he or she may have an undetected vision problem.
Many children struggle with undetected vision problems that hinder them from reaching their full potential.
Don't let visual impairments prevent your child from accomplishing their goals.
---
What Is Vision Therapy?
Vision Therapy is a customized treatment program that trains our eyes and brain to work together. It develops and enhances fundamental visual skills and abilities, such as eye tracking, eye teaming, convergence, focusing, and visual processing skills.
It is performed under optometrist supervision and is individualized to fit the specific needs of each unique patient.
Vision therapy consists of in-office appointments and at-home exercises.
---
Vision Therapy in Pearland
Meet our Eye Doctors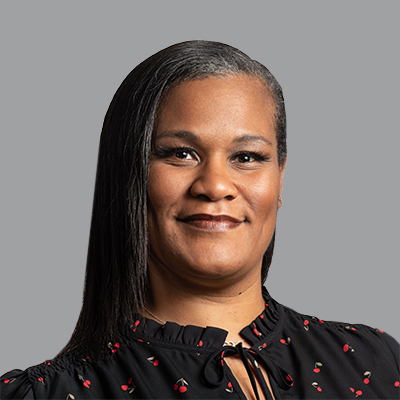 Monday

9:00 am - 6:00 pm

Tuesday

10:00 am - 7:00 pm

Wednesday

9:00 am - 6:00 pm

Thursday

10:00 am - 7:00 pm

Friday

9:00 am - 6:00 pm

Saturday

9:00 am - 3:00 pm

Sunday

Closed
VSP

Anthem Blue Cross Blue Shield

United Healthcare

Medicare

Aetna

Spectera

Blue Cross

Medicaid

MetLife
---
Benefits of Vision Therapy
Non-Invasive

Vision therapy doesn't involve medication, surgery, or invasive procedures. Instead, it corrects eye problems naturally.

Great for children and adults

Your brain is capable of forming new neural pathways throughout your entire life, so vision therapy can be effective at any age.

Easy to do

Instructions are easy to follow. You or your child will learn them during in-office sessions and practice the exercises at home.

Customized treatment

Following the consultation and eye exam, our eye care professionals will custom design a vision therapy program to suit your specific needs.
---
Should Your Child Have Vision Therapy?
Below is a list of behaviors that may indicate a vision problem:
Squints, tilts head or covers one eye to see better.
Reports blurry or double vision
Has difficulty in school even if they understand the subject matter
Has trouble focusing or paying attention
Avoids activities that require visual skills, such as reading, drawing, or puzzles
It is not uncommon for academic or behavioral problems to be caused by vision difficulties. Vision therapy not only helps your child see better, but can also improve learning, behavior and self-confidence.
Contact Memorial Eye Center of Pearland in Pearland to find out whether your child's lagging visual skills may be getting in the way of their learning.
- Aug. 31, 2023
Extremely friendly, helpful, courteous and lovely staff. Dr. Dao is one of the most compassionate do
... Show More
ctors that I have ever come across. Thank you for your kindness!!🙏🤗💖
- Aug. 29, 2023
I highly recommend
- Aug. 28, 2023
Dr Jones and Dr Dao are awesome. Very friendly staff.
- Aug. 16, 2023
Thank you for your great customer service. My daughter and I love the way you all took care of us.
- Aug. 11, 2023
The eye doctors and staff are very knowledgeable and helpful. Highly recommend!!
- Aug. 01, 2023
Great service. They are pro entrepreneurs (no insurance) and will give you honest pricing so you can
... Show More
budget your work.
- Jul. 27, 2023
Amazing staff & Doctors.. Carmen is the best she always helps on anything you need. She is phenomena
... Show More
l at helping you pick out glasses.
- Jul. 08, 2023
My first time visiting this location. I had a great experience. The whole staff was friendly and att
... Show More
entive. Dr. explained the everything. Definitely recommend for your exams & eye wear needs.
- Jul. 03, 2023
Dr. Dao and her staff are friendly, knowledgeable, patient and made my son feel comfortable. This wi
... Show More
ll be the place I bring my family for all future eye exams. Thank you for a great experience!
- Jun. 30, 2023
Knowledgeable and helpful.
- Jun. 10, 2023
My wife begin this trend! Now the entire family are taken care of here! Dr. Dao and Carmen have been
... Show More
in our eyecare corner for over a decade. We appreciate the service and care we get here! Always goes the extra mile. Thank you all!
- May. 28, 2023
excellent eye care professionals
- May. 16, 2023
Memorial Eye Center is fantastic. The facility is beautiful, and the staff is kind. My 8 year old sa
... Show More
w Dr. Dao and loved her. Dr. Dao took her time and paid great attention to my daughter's exam. She was thorough and had a great "bedside" manner. I highly recommend Dr. Dao and Memorial Eye Center.
- May. 01, 2023
Such kind doctors. I was treated there for a swollen eye. Everyone was so kind and friendly. My husb
... Show More
and got his routine eye exam there too and also had a good experience.
- Feb. 25, 2023
Great staff, friendly, awesome facility and location
- Feb. 20, 2023
100% recommended, been here for regular eye exams and eyes pain. Staffs and the doctors are very car
... Show More
ing and helpful.
- Feb. 08, 2023
Today was my first time visiting the pearland office and I'll say it will be my permanent location
... Show More
. From the time I was brought back(I can't remember her name but she had really cute bedazzled shoes lol..very sweet person ) to actually seeing the doctor. I had the pleasure of meeting Dr. Madelyn Nguyen. I felt so comfortable like I was talking with an old friend. She was very thorough in explaining everything to me and kept me involved throughout the process. I also worked with Anna to help me pick out and price my glasses.(she helped me narrow down my choices) She was great as well! The front desk was amazing. I wish I remembered names but one has beautiful red hair and the other blonde hair with glasses. Y'all helped me so much even though I forgot some details. I absolutely recommend.
- Jan. 31, 2023
Staff was very helpful and friendly.
- Jan. 24, 2023
Very welcoming and all the staff was very pleasant and helpful. The doctor was so informative wit
... Show More
h everything she done in the visit,
- Jan. 23, 2023
The best Eye Team in town. The entire staff has been a pleasure to work with. They are kind and welc
... Show More
oming.
Vision Therapy FAQs
Can vision therapy improve my child's academic performance?
Often, poor performance in school can mask an undiagnosed vision or eye problem. In these cases, vision therapy can transform your child's academic performance and attitude toward school. Since 80% of learning is visual, any improvement in visual skills is likely to positively impact school performance.
Does vision therapy work?
Yes. Scientific studies confirm the effectiveness of vision therapy in treating convergence insufficiency, amblyopia, and other eye conditions. A study published in the Archives of Ophthalmology and funded by the National Eye Institute (NEI) showed that 75% of patients who attended weekly in-office sessions and performed daily exercises at home noticed marked improvement in convergence symptoms.
---